Our services
We provide a portfolio of software development and data science services to work with you in order to create an optimal, complete solution to solve your problem and meet your goals. Our services leverage our data science and software engineering skills as well as our skills in publication writing, project management, training, and support to make us a one-stop shop as a partner that you can count on to do everything you need.

One-stop
No matter your industry or project, we provide a full range of services to be your one-stop digital information services partner.

Collaborative
Regardless of the service, we collaborate with you to create an end result that optimally fits you. Just want someone to run with it? You just let us know.

Experienced
We've been partnering for over 20 years with our customers to provide digital information services, everything that goes with it, and much more.

Optimized
Many of our services are automatically built into our platforms or overlap into one another, but we also provide them separately or however it fits what you need.
---
We are a software development company. Whether you need a solution that runs on the web or as an app on mobile devices, or both, we can build it.
Build better applications
We have methods and frameworks to quickly and iteratively build solutions with the features you need. Our methods are powerful, but flexible enough to work with any project.
Every step of the way
We provide skills at every step to get you from idea to implementation and beyond - to design, build, deliver, support, and enhance your solution to achieve your desired outcomes.
Building with us
We work to understand your goals so that they're ours too. Then we prioritize with you to develop an iterative plan of action.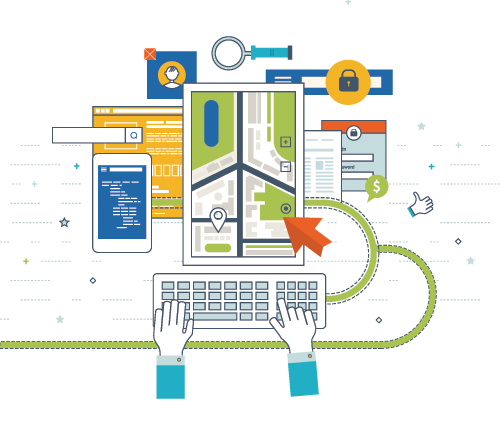 ---
Cloud computing is the delivery of technology services over the Internet, aka "the cloud," in order to provide advantages over traditional infrastructure models. With cloud computing, you can:
Be more cost efficient. Optimize your investment.
Expand possibilities.
Be more flexible.
Be more responsive.
Scale instantly.
Be secure, private, and compliant.
Be certain the right amount of resources are allocated to your solution.
Doorn works with Microsoft Azure, a leading provider of cloud computing services, to provide you with all the advantages of cloud computing, and manages it all for you.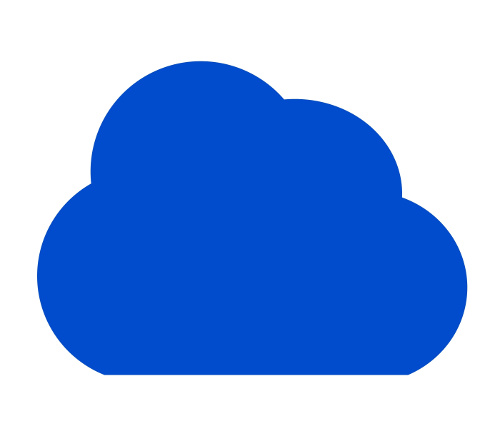 ---
From basic data analyses to complex AI solutions, we can help you answer questions and predict outcomes from your data.
Data extraction (from your solution, internal databases, public sources, or non-traditional sources).
Data preparation and organization.
Statistical inference and hypothesis testing.
Linear and logistic regression analysis.
Machine learning and predicative modeling.
With Doorn data analysis services, you can discover more effective ways to prevent or treat diseases, improve efficiency, share the value of your research through publication, and more.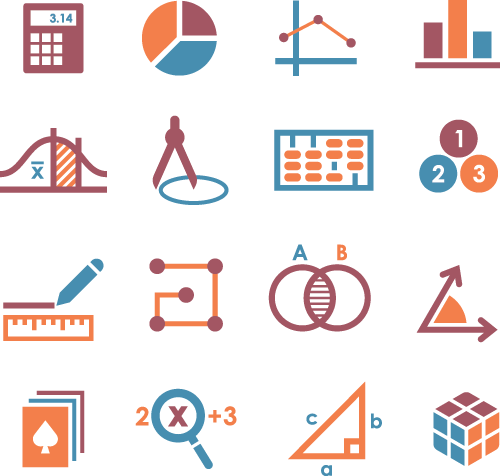 ---
Data analytics is the science of drawing insights from raw data. Your project include working with data in some way, and Doorn specializes in crafting solutions that give you better insights from that data.
Whether your project requires new data to be collected, data feeds from existing sources, or some combination, we can help you get the data you need and then make sense of it.
Most importantly, we can move you from being data-aware, and just collecting data, to being data-driven to take action.
See what customers have said about the insights our data analytics services have provided them.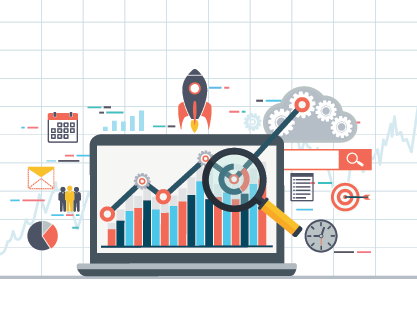 ---
Data Auditing & Validation
The quality of the data collected in any system is essential. You can't trust inaccurate and incomplete data to give you the results and insights that you need.
Because of this, our experience has made us experts at implementing measures to help see that the data in a system is accurate, complete, and useful.
Design consideration guidance.
Input validation during data collection.
Cleansing, mapping, and validation of data feeds.
Reports to highlight discrepancies and assist correction.
Easy-to-use random or detailed data audits.
Meaningful statistics and reports of audit results.
We can also help you meet validation and auditing compliance requirements for groups like the Center for Medicare and Medicaid Services (CMS) and National Quality Forum (NQF).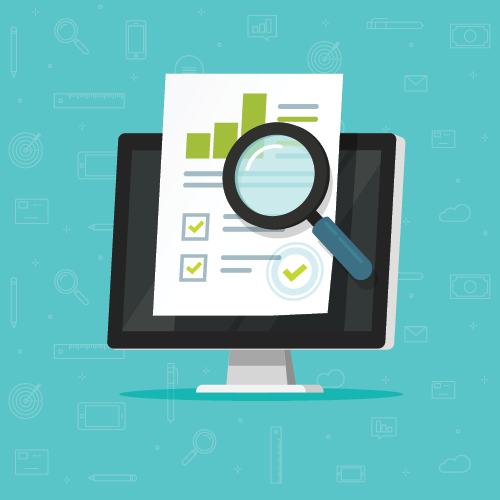 ---
We've been working with healthcare organizations every day since our start. If you're in healthcare, you likely see ways that Electronic Health Record (EHR) integration could benefit you.
Improved workflow.
Less data redundancy.
Less data entry.
More complete data by combining datasets.
Better insights.
Better decisions.
There are lots of different ways to approach EHR integration, but by working with you and your IT department, we design an iterative integration approach to determine what data to get, the best way to get it, and how we're going to use it to best achieve your objectives.
Including EHR integration in your healthcare solution can have huge advantages. We can help you build a better solution.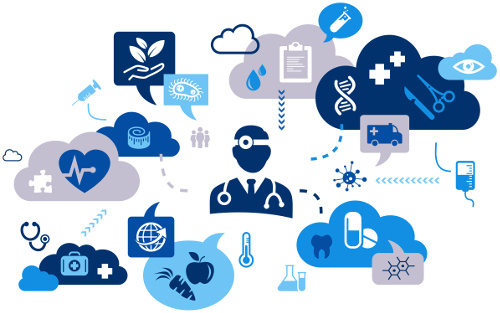 ---
As a one-stop shop, Doorn can host your solution too. You don't need to have any IT infrastructure or experts. We provide that.
Software, infrastructure, and experts to keep your solution up and running 24/7/365.
Encrypted data backup and retention so you know your data and solution are safe.
Layered security measures to keep you private and secure.
Modern tools to efficiently scale based on usage patterns and provide consistent performance to minimize end user support.
A partnership with Microsoft Azure to provide you all the advantages of cloud computing.
Support to answer any of your questions about your hosted solution.
See more about the advantages of hosting in a cloud environment.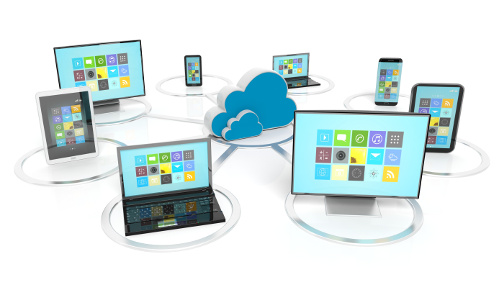 ---
Simply put, integration occurs when separate things are brought together, and integrating can provide you a lot of advantages.
Improved workflow and productivity.
Not reinventing the wheel. Leveraging another for their specialty.
Reduced cost and improved speed of delivery.
Reduced data redundancy and potential data error.
More complete data and solutions.
Better insights and decisions.
Integration might be a key part of your solution or it might only be handing off specialized functions to make your solution more complete. Either way, we can help you integrate in the ways that make sense for you to capture the advantages.
Payment processing.
API integration to quickly incorporate other systems, data, or functions.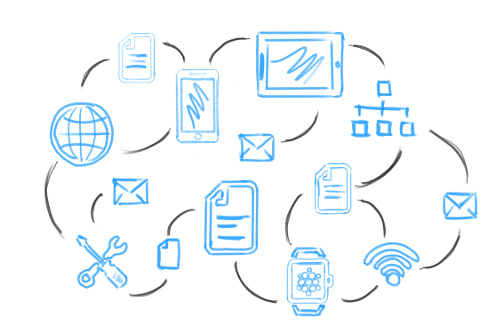 ---
When you work with us, you have a dedicated project manager who knows how to answer your questions and will work with you from initial idea to implementation, and through any training, support, and enhancements.
Experienced, knowledgeable, and highly regarded.
Learn your goals and make them ours.
Develop an iterative project plan and timeline with you.
Manage progress and communications.
Answer questions attentively and responsively.
Guide the project to success at every step.
Align with you to make sure you get the results you need.
Proactive and alert to opportunities.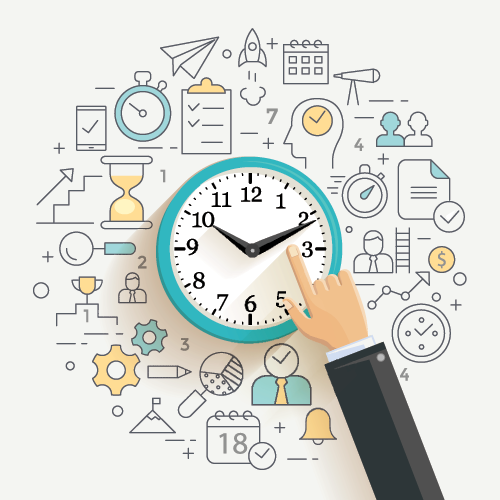 ---
The goal of many of our customers is to research something and share the findings with others. Because of this, we have become experts at not only building solutions to aid research, but also in publishing the findings. Our services include:
Data preparation and organization.
Abstract and article writing assistance.
Creation of tables, charts, and other diagrams.
Accuracy review of statistical references and publication language.
The Doorn team has helped prepare and write more than 100 articles published in major journals including the Journal of Clinical Oncology and American Journal of Surgery. Additional examples include:
McMasters, K. M., Egger, M. E., Edwards, M. J., Ross, M. I., Reintgen, D. S., Noyes, R. D., . . . Scoggins, C. R. (2016). Final Results of the Sunbelt Melanoma Trial: A Multi-Institutional Prospective Randomized Phase III Study Evaluating the Role of Adjuvant High-Dose Interferon Alfa-2b and Completion Lymph Node Dissection for Patients Staged by Sentinel Lymph Node Biopsy. J Clin Oncol, 34(10), 1079-1086. doi:10.1200/JCO.2015.63.3776
Egger, M. E., Bhutiani, N., Farmer, R. W., Stromberg, A. J., Martin, R. C., 2nd, Quillo, A. R., . . . Scoggins, C. R. (2016). Prognostic factors in melanoma patients with tumor-negative sentinel lymph nodes. Surgery, 159(5), 1412-1421. doi:10.1016/j.surg.2015.12.002
Callender, G. G., Gershenwald, J. E., Egger, M. E., Scoggins, C. R., Martin, R. C., 2nd, Schacherer, C. W., . . . McMasters, K. M. (2012). A novel and accurate computer model of melanoma prognosis for patients staged by sentinel lymph node biopsy: comparison with the American Joint Committee on Cancer model. J Am Coll Surg, 214(4), 608-617; discussion 617-609. doi:10.1016/j.jamcollsurg.2011.12.027
If you have an abstract submission around the corner or want to publish the findings of your research, we can help.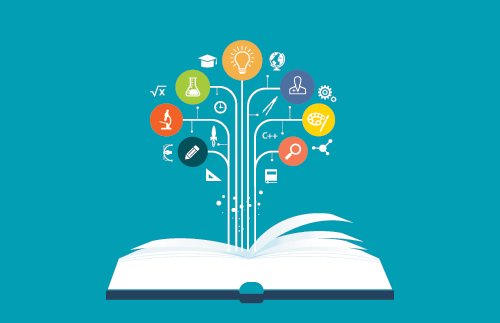 ---
No matter your industry, reports play an important role in understanding and improving what you do. They aid your workflow, summarize information, communicate it, give you insights, and influence your planning and decision making. You need great reports.
That's why we work with you to tailor reports specifically to you.
Designed with your use in mind to determine data, layout, and format.
In-system and always available.
Data-driven so they're always up-to-date to the minute.
Role-based to fit each role of users in your solution.
Exportable to the formats you need offline.
Leverage our experience with data analytics and statistics.
Easy-to-use actionable reports to aid your workflow.
Can help validate and audit your data.
Custom query interfaces to build your own reports.
We work with you to build the right reports to fit your project.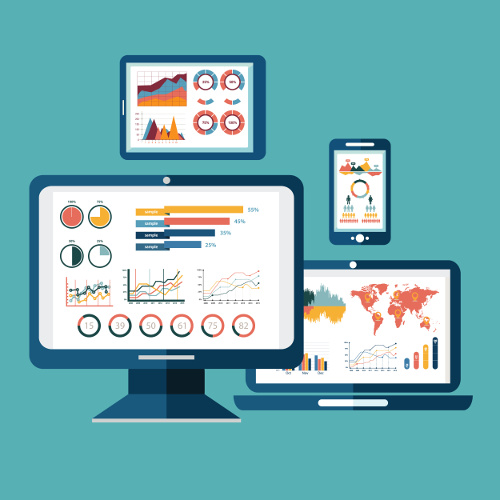 ---
Security is crucial. With a background in healthcare, Doorn particularly understands the importance of security, safety, and privacy.
We implement layered, encrypted, policy-driven, and role-based safeguards throughout our organization, infrastructure, and solutions to keep your solution and data secure.
Internal policies, procedures, and controls.
Network policies, procedures, and controls.
User policies, procedures, and controls.
In-transit encryption.
At-rest encryption.
HIPAA compliance.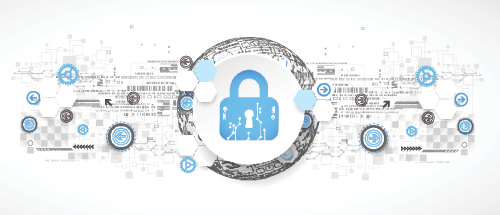 ---
When you work with us, you have access to technical experts and support services to answer your questions and help you manage your solution.
And all of your users do too.
We've been rated 100% for customer satisfaction due to our responsiveness, and our quick, knowledgeable support provides continuous value in the ongoing life of your solution.
Answer questions regarding the functionality of a solution.
Assist with user management.
Direct your users to the proper personnel to get the answer they need.
Provide user documentation to illustrate features.
Keep your users, and your solution, up and running.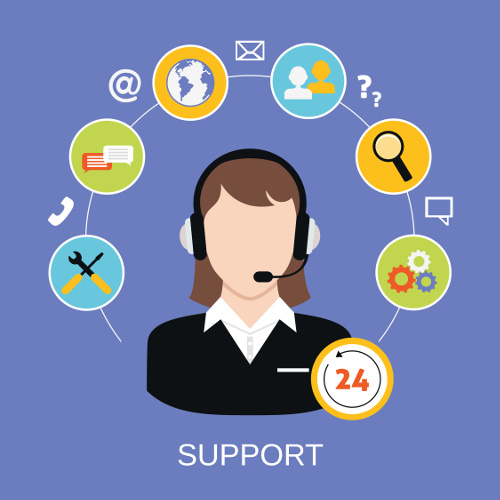 ---
When you partner with us, it's to take advantage of pairing our technical skills with your expertise in order to solve a problem in a better way.
You need to solve a problem and build a solution, but you don't know how exactly. That's where we come in.
If you need capable assistance with an idea that you think could benefit from technology, whether you think you know how you want to solve it or not, we'll work with you to find the optimal solution.
With our breadth and depth of experience, we can be a trusted advisor, learn your goals from you, and then offer options to help guide you through the process to determine the best solution. Then we prioritize with you to develop an iterative plan of action.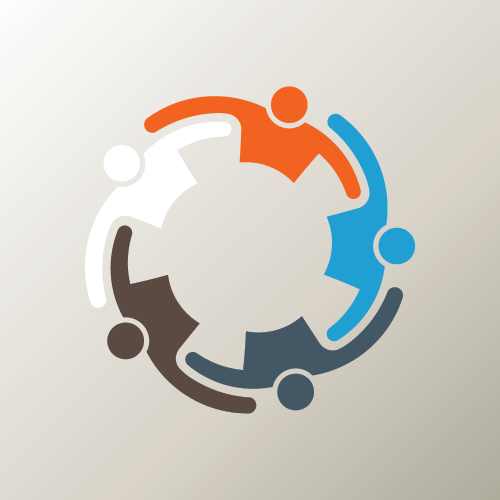 ---
Doorn has trained thousands of users on solutions worldwide. Even though our solutions are built with ease-of-use in mind, provide consistent performance, and empower users to get what they need in-system through technology, we still know training is important. We build easy-to-use solutions and supplement them with:
Contextual help.
Video clips.
User manuals.
In-system training modules.
Webinars.
Live online training.
On-site training sessions on an as-needed basis.
We can provide the types of training that suit your solution best to get your users up and running quickly and minimize questions, and if questions occur, you can rely on our support to keep them going.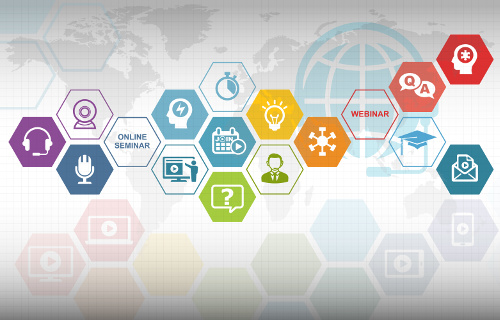 ---
Rethinking the way you do things to incorporate new technologies can have huge advantages. But you have to apply technology in smart, strategic ways.
We can help you optimize what you're doing, and do more. You can become leaner and faster with the resources you have, while also expanding the services you offer and customers you serve.
Advanced statistical techniques, automation, and app development to align your daily activities with desired results.
Analyze operational variables' effect on results and efficiency.
Move from being data-aware to data-driven.
Dashboards and reports to provide insight for planning and strategy.
Reduce administrative burden, documentation, and time-consuming activities with integration and automation.
Empower users and customers by building web or mobile applications.
We work with you to identify your current workflows and challenges, and capitalize on opportunities to use technology to optimize.